About Enshrouded
The realm of Embervale is lost.
In their greed for magical power, your ancestors unleashed a pestilence that consumed the world.
Enshrouded is a game of survival, crafting, and Action RPG combat, set within a sprawling voxel-based continent. As you journey across the mountains and deserts of an open world, you are free to choose your path and shape your destiny.
Ignite the Ancient power of the Flame, and piece together the fragments of a story that unfolds below the surface.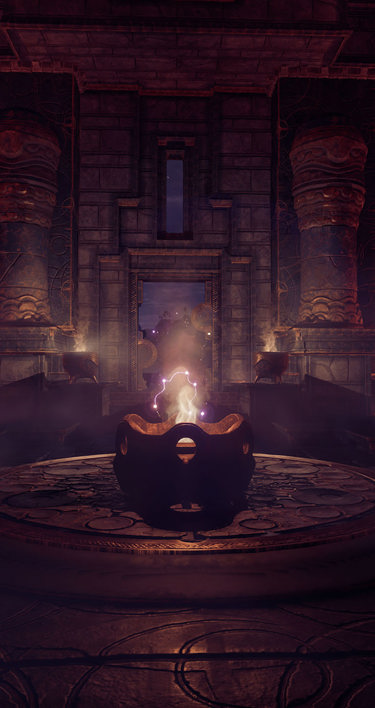 HEART POUNDING ACTION COMBAT
As the Shroud consumes the land it corrupts, mutates and guides all life it encounters. Cleave your way through ravaging factions and formidable bosses, battling Scavengers in the forests, Vukah in the mountains, and Fell creatures in the mist.
Duck, parry, and surprise your foes with unexpected fighting skills and powerful spells. Exploit the weaknesses of your enemies as you develop your own unique playstyle with an in-depth skill tree system.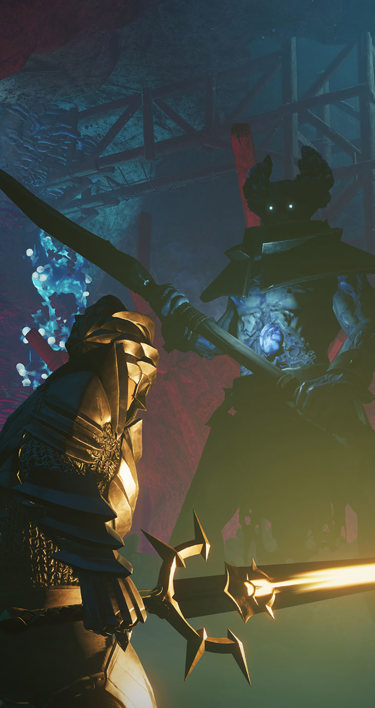 SURVIVE THE SHROUD
You start with nothing but the will to survive the wilds. You must scrape and scavenge through the ruined remnants of a lost kingdom, and fend off the beasts that hunger for your flesh.
Journey through forests, caves, dungeons, searching for secret knowledge and treasure. Build the strength to venture into the Shroud and bring the fight back to the horrors from below.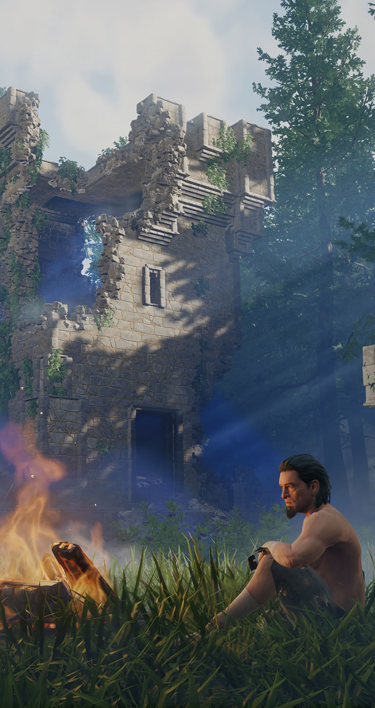 UNLOCK THE SECRETS OF A FALLEN REALM
Journey through the biomes of Embervale to immerse yourself in vibrant fallen cultures and ancient myths, from the mystical desert of the Kindlewastes to the dark canopies of The Revelwood.
Within the fog, and behind heart-pounding combat lies an ever-unfolding story of magic, ruin, hope, and redemption waiting to be discovered.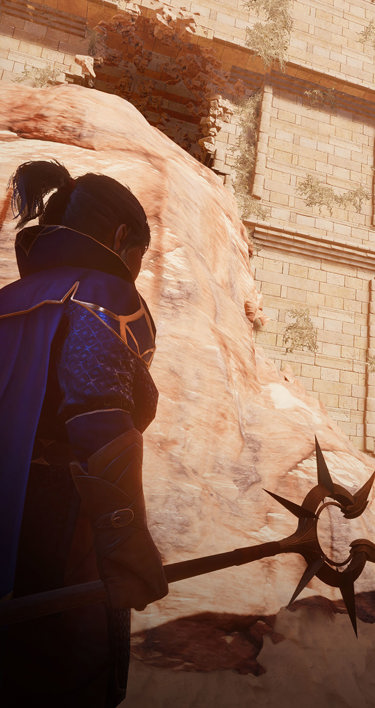 CREATE EPIC BUILDS
Bring life back to the land! Voxel-based building unleashes your creative vision, allowing you to create grand architecture on an epic scale, customized with a vast assortment of materials and furniture. Build not only for yourself, because NPCs will take refuge within your walls, unlocking advanced workshops and the ability to craft epic weapons and armor.